Bulls Broncs & Barrels
Slack Starting Time 12pm
Entries Due by January 24th to be in the Draw or until filled.
R and J Arena
Barrel Racing Registration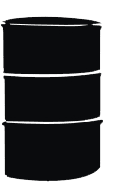 Event Information
Barrel Racing Information: There is slack both days with the TOP 10 FASTEST RIDERS coming back to the Performance each night.
Performance Pays Top 8 Riders …. $200 Added to Each Performance + $20 of Entry Fee to Each Performance.  Exhibitor can only come back to performance on 1 horse.
Equal Payouts: 1D/2D/3D/4D 1/2 Second Splits, (Payout Example: 1D 1st Place will get same money as 2D 1st Place/3D 1st Place/ 4D 1st Place etc.)
Payouts: $300: Added Each day to slack … $50 of Entry Fee Added Each Day to Slack
Slack: Exhibitions from 9am-11:30am $5 Each (see more details below)
Barrel Race Slack Starts at 12pm
8am-9am Open Arena Time – No Barrels
Entry Fee Includes: Slack Run, Office Fee, Stall and 1 Ticket per contestant to rodeo (not per horse)
Full weekend entries will have priority over 1 day entries (limited to 100 entries per day).